Package I
Sluice packages are very versatile and can be designed to fit almost any given area. Each sluice is custom fit to your location. No additional charges for turns or drops.
65' Wooden Sluice with Stainless Steel Linings / tank, 15' water tower and 5 waterfalls (13 additional feet)
This turnkey package includes all equipment, mining rough products, installation and delivery within 1000 miles of our location to return over $20,500 at the average retail price (3 x cost). This system will accommodate up to 32 miners at a time.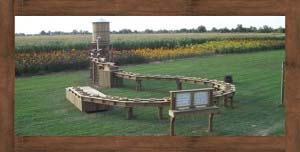 65' panning sluice with 5 waterfalls (13 additional feet). Wood construction with stainless steel linings and tank. Custom designed, installed, and delivered within 1000 miles of our location.
15' wooden water tower
12' stainless steel tank (14 gauge) with baffle
All internal plumbing and pumps
Separate clean water system flowing from tower to ensure water stays clean at all times
65' stainless steel panning sluice with wooden exterior, custom designed and fit to your location with turns and bends
5 stainless steel waterfalls (13 additional feet) with wood exterior and separate clean water system.
32 screen bottom boxes with durable perforated metal screens
1- gemstone display box
1- "1-2-3" instructional display box
1- World map display box showing stone locations
Assay stations to mount display boxes
Personalized water tower and assay station signs
Delivery within 1000 miles of our location
Custom installation to fit your terrain
Equipment $21,450
Any variety of mining rough totaling $6,840 may be selected to fit your needs.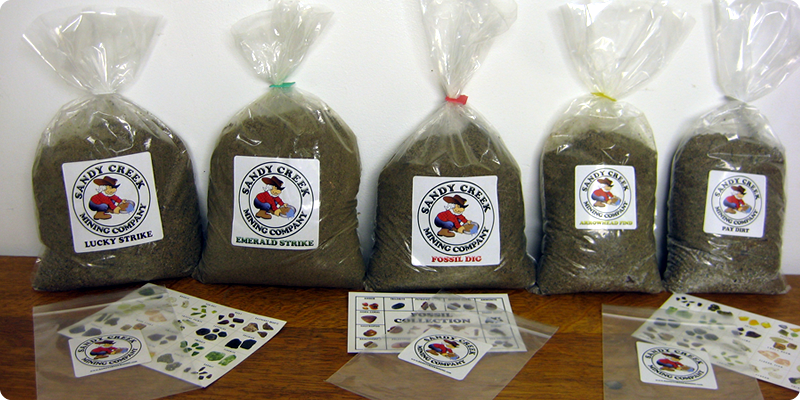 Mining rough includes educational ID card, keeper bag, delivery, and personalized labels for mining rough bag and take home keeper bag. Labels may be up to photo quality, full color, and bar code scan-able.


Mining Rough $6,840